The Stock Exchanges in New York Started Slightly Higher on Monday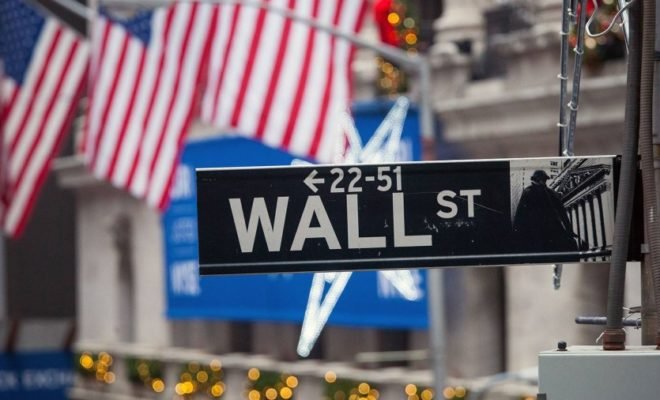 The stock exchanges in New York started the new trading week slightly higher on Monday. The financial markets are awaiting the meeting between Chinese President Xi Jinping and his American counterpart, Donald Trump at the G20 summit in Japan later this week.
Tensions between the United States and Iran also remain above the market. Trump also lashed out at the Federal Reserve again.
Shortly after the start, the Dow-Jones index was 0.2 percent higher at 26,772 points. The broad S&P 500 went up slightly to 2950 points, and the technology level meter Nasdaq rose 0.1 percent to 8036 points.
The US would like to introduce new sanctions against Iran in response to Iran's shooting of an American drone. The Trump government is looking for all kinds of measures to tackle the country and keeps "the option open" to attack Iran.
Trump again spoke negatively about the interest rate policy of the Fed, the American umbrella of central banks. According to him, the country needs interest rate cuts and other measures to boost the economy and inflation, but according to Trump, the Fed does not give the home.
Incidentally, last week the Fed opened the door ajar for a possible interest rate cut this year.
Bristol-Myers Squibb (minus 5.6 percent) said it was prepared to sell its division that makes the drug Otezla. With this, the company wants to get approval from the FTC regulator for the mega-acquisition of biotechnologist Celgene (minus 4.3 percent). That deal involves an amount of $ 74 billion.
Entertainment company Walt Disney (minus 0.5 percent) was also in the spotlight. The movie Toy Story 4 made its debut last weekend in North American cinemas. The proceeds of 118 million dollars during the opening weekend lagged somewhat behind expectations.
Casino operator Eldorado Resorts announced that it would take over its ailing industry colleague Caesars Entertainment. Eldorado, including debts, pays around $ 17.3 billion for that. The Eldorado share plunged 8.5 percent into the red, while Caesars made a 15 percent price jump.