The Stock Exchanges in New York Opened A Fraction Higher on Wednesday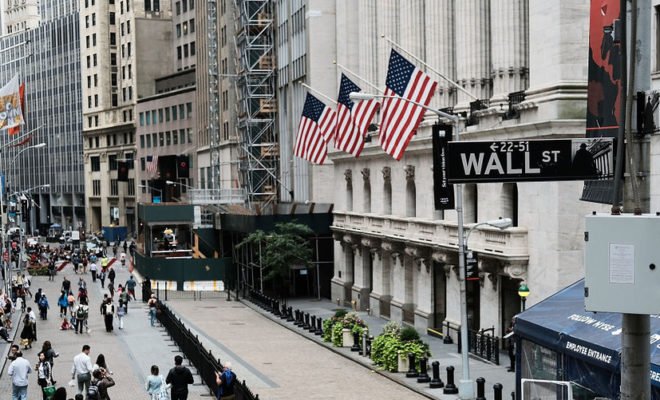 The stock exchanges in New York opened a fraction higher on Wednesday. Trade on Wall Street has been rocked by mounting tensions between China and the United States and the continued rise in corona infections worldwide.
Furthermore, American investors are again processing a considerable amount of operating results.
After a few minutes of trading, the Dow-Jones index was 0.1 percent higher at 26.868 points. The broad-based S&P 500 also gained 0.1 percent, up to 3,260 points. Tech stock exchange Nasdaq rose 0.2 percent to 10,704 points.
The U.S. government has demanded the closure of a Chinese consulate in the Texas city of Houston. Washington says it wants to protect American interests.
China calls the closure an outrageous move and a political provocation and threatens retaliation.
Pharmaceutical Pfizer was raised 3.8 percent. The U.S. government has purchased 100 million doses of the potential corona vaccine that Pfizer is developing with German biotechnologist BioNTech for nearly $ 2 billion. The U.S. took an option on another 500 million doses.
Music streaming service Spotify made a price jump of 8.2 percent after the announcement of a multi-year partnership with record company Universal Music Group.