The Pakistani Prime Suspect in the Paris Stabbing Made A Confession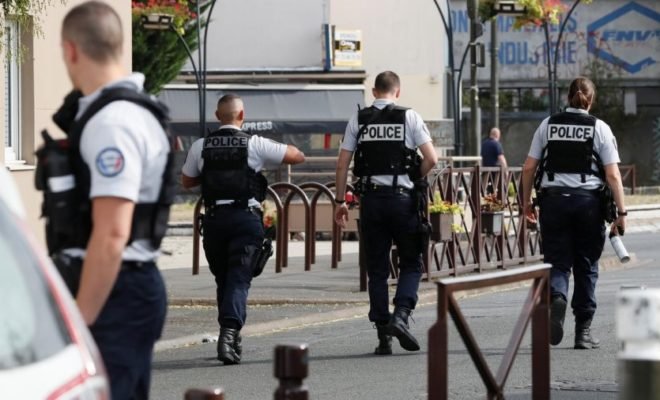 The Pakistani prime suspect in the stabbing at the former office of the satirical weekly Charlie Hebdo in Paris has made a confession.
Sources close to the investigation report this to the French news agency AFP. He takes responsibility for his actions, which he places in the context of the republication of the cartoons of the Prophet Mohammed, according to one of the sources.
Two people were seriously injured by the stabbing on Friday.
Charlie Hebdo's former office was the target of a radical Islamic attack that killed 12 people five years ago. Police later killed the two perpetrators.
Three weeks ago, the trial against their alleged accomplices began. Charlie Hebdo then republished the controversial cartoons of the Prophet Muhammad. This again led to protests in Islamic countries, including Pakistan.
A total of seven people are detained for the stabbing incident on Saturday. Five of them were arrested Friday in the Parisian suburb of Pantin in a house where the Pakistani is said to live. Besides, a man who had previously been a roommate of his in the Val-d'Oise district north of Paris was arrested for questioning.
One suspect arrested on Friday was released. According to the sources, this man turned out to be a witness who ran after the main suspect.
The two injured, employees of a journalistic film company, were wounded with a large knife, including in the face.
The 18-year-old who arrived in France three years ago is said to have been arrested earlier this year with a stabbing weapon. The authorities assume a terrorist act.