The Largest Area Burned Down in California Since 1987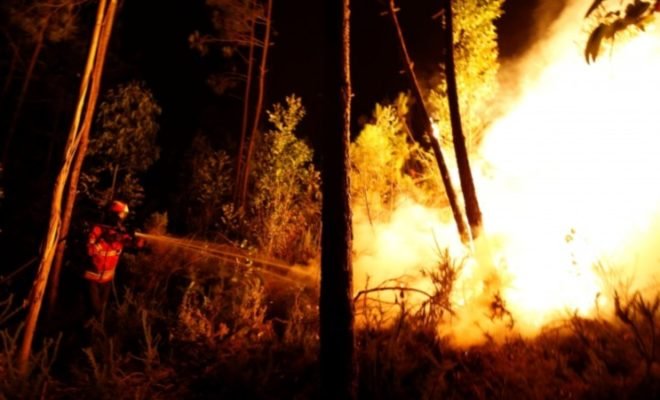 In California, wildfires have now destroyed more than 8,000 square miles of land, a record since 1987, according to the fire department.
Countless Californians have already had to find refuge because of the conflagrations.
"It is the first time in 33 years that more than 2 million acres (8,000 square kilometres) have been lost," said fire department spokesman Lynne Tolmachoff. "It's a record. The end of the forest fire season is still a long way off."
Monday afternoon (local time) thousands of firefighters were still fighting the flames. People across Southern California were ordered to evacuate and take shelter.
In Northern California, more than 200 people were evacuated by army helicopters to escape a rapidly spreading fire that started near the city of Fresno.
California Governor Gavin Newsom declared a state of emergency in five areas over wildfires on Sunday (local time).
At least eight people have died in the past three weeks, and the fires have destroyed at least 3,300 buildings. There are several dozen injured, some seriously.
California will suffer from scorching temperatures of up to 49 degrees in Woodland Hills Sunday. According to the National Meteorological Office, it was the highest temperature ever recorded in Los Angeles County.