The Hong Kong Government Postpones Controversial Extradition Law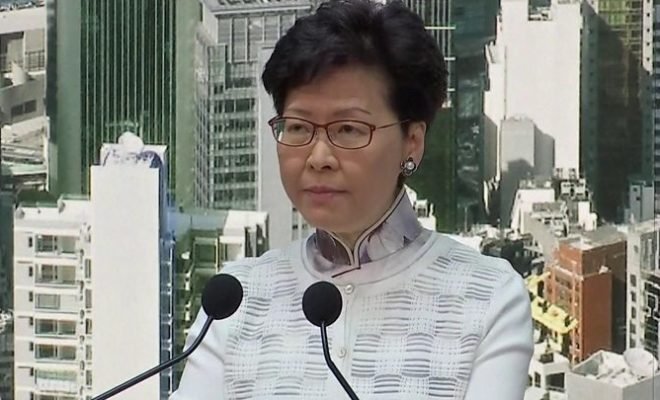 The government in Hong Kong will temporarily suspend the controversial extradition law. Government Carrie Lam announced this at a press conference. Hong Kong could use the law to extradite suspects to mainland China.
The past week was a massive protest against the law. Another event is planned for Sunday. It will continue, even now that the law is not coming immediately.
At the press conference, Carrie Lam said that the government still supports the law, but its content has not been clearly explained to the population. "There were imperfections in terms of explanation and communication," she said.
"The bill has caused a great deal of division in society," Carrie Lam acknowledged at the press conference. That is why the law will be suspended for the time being.
Lam promised that the government would continue to investigate the issue "in the interest of Hong Kong". She stressed that the government would "show an open mind" and "adopt a sincere and modest attitude to deal with criticism."
End date for further debates has not been set. It is, therefore, unknown when the Hong Kong Parliament will discuss the law further.
With the temporary suspension of the law, the government hopes to put an end to the showdown between demonstrators and the government for the time being. However, the manifestation that was announced for tomorrow, Sunday, will continue.
With the demonstration, the organizers now want to expose the police violence at the earlier demonstrations. They also ask that the demonstrators who were arrested last Wednesday are released. After all, they also want the government to call the protest no longer a "riot".