The Fear of the New Coronavirus Curbs Wall Street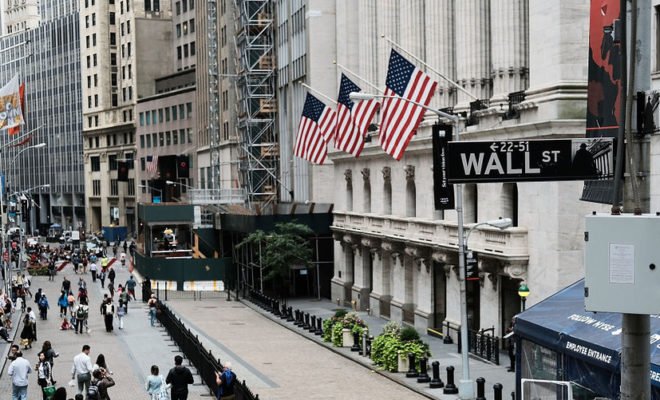 The stock markets in New York started the new trading week lower on Monday. The fear of the new coronavirus and its economic consequences made investors nervous again.
For that reason, indicators also closed in red for the weekend. At least eighty people have died in China as a result of the coronavirus. The number of infections has risen to more than 2,700.
Shortly after the opening bell, the Dow-Jones index was 1.6 percent lower at 28,532 points. The broad S&P 500 fell 1.6 percent to 3241 points, and technology level meter Nasdaq lost 2.1 percent to 9116 points.
Just like before the weekend, airline companies had a hard time, now that people are less keen on travelling. Delta Air Lines, United Airlines and American Airlines were up to 7 percent lower.
Besides, the prices of oil and raw materials are under considerable pressure as a result of the virus damaging economic growth. A barrel of American oil was 2.1 percent cheaper at $ 53.06. Brent oil dropped 2.3 percent in price to $ 59.30 a barrel.
Large energy companies such as Chevron and ExxonMobil and oil service providers such as Schlumberger and Halliburton lost up to 3.7 percent. Raw material companies such as US Steel and Freeport-McMoRan lost up to 5.7 percent.