The British Prime Minister Theresa May Postpones Publication of Brexit Act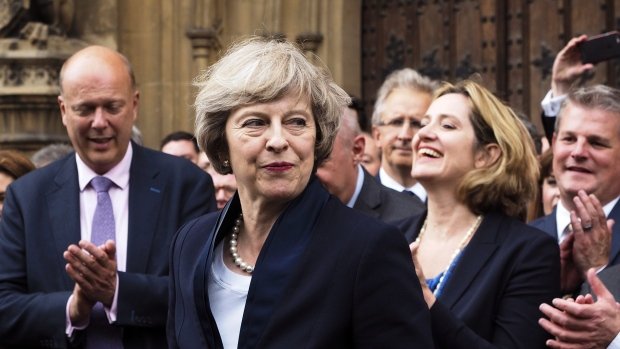 The British Prime Minister Theresa May has postponed the publication of her Brexit Act – the "Withdrawal agreement bill". It fuels the rumours that after all the criticism, May no longer intends to present the law to Parliament in its current form.
The Withdrawal agreement bill – called "Wab" in the British press – is the law needed to transpose the Brexit agreement with the European Union into British law.
Because that divorce agreement has not hit Parliament, British Prime Minister May took a different approach early this week: in exchange for support for her 'Wab' she put a dozen concessions on the table, including the promise of a vote on a second Brexit referendum. To admit.
The latter has hit the Brexit proponents in its party and a large part of its government in the wrong way. It was buzzing all Wednesday with rumours that May would have to leave under increasing pressure from a large part of her government, but nothing happened for the time being outside the resignation of Minister Andrea Leadsom.
The Brexit Act would typically be submitted to Parliament in the second reading on Friday, June 7. May would publish the text on Friday. But the prime minister now seems to have turned her cart.
There is no trace of the Withdrawal agreement bill in the parliamentary agenda for the coming weeks. And the publication of the document would only happen in the week of Monday, June 3, party member Mark Spencer announced on Thursday.
According to her spokesperson, May is still planning consultations with her government ministers all day about the Withdrawal bill. "The prime minister listens to her colleagues about the law and will discuss it further," it said. That seems to suggest that May still thinks she can stay on.