Take A Bite Of Google Latest Android Firmware-Android Oreo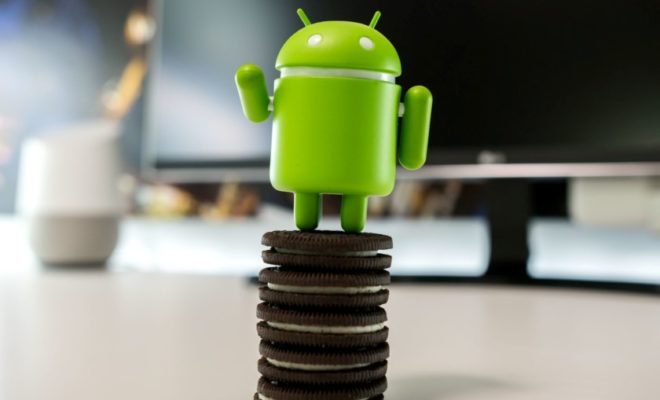 Take A Bite Of Google Latest Android Firmware – Android Oreo. For the second time, a version of Android is called a candy label. This is because Google programmers like to eat an Oreo cookie, but the deal is mainly a marketing party that does not bother both companies.
Google presented the new name of its Android system yesterday: Oreo. After KitKat in 2013, it's the second time Android's operating system named for a brand.
1. Why does Google name her updates for sweets?
Ever since the second update in 2009, Android updates for sweets. Android 1.5 listened to the name Cupcake. The name came true because the team was crazy about Sprinkles Cupcakes.
The launch was celebrated with Android with a huge amount of cupcakes. Then another sweetness has been chosen for each update, always with a subsequent letter of the alphabet. After Cupcake, Donut, Eclair, Froyo (Frozen Yogurt), Gingerbread, Honeycomb, Ice Cream Sandwich, Jelly Bean, KitKat, Lollipop, Marshmallow, Nougat and now Oreo.
2. What does Oreo pay to Google?
Nothing at all, so Oreo manufacturer Mondelez knows. "This is a pure co-branding collaboration," says a spokeswoman. However, Oreo invests in marketing, which also promotes Android. "Of course, we invest in various consumer activities, but we do not share financial information about this."
For example, Oreo is droning nine Android holograms with drones. There are currently no special Android Oreo cookies in the store, although some of the special cookies have been made for promotion during the announcement in New York yesterday.
3. Why does Google now choose Oreo?
The collaboration with Oreo was born out of love for the cookie, Google says. "Our engineers love Oreo's and the cookies are (and like Android) worldwide known and available."
Also, the two companies have a shared history: "Oreo's were invented in the National Biscuit Factory in New York City, where a Google office is now housed."
So it's the second time Android connects to a candy brand. At the name of KitKat in 2013, it appeared that one of the Android bosses was a great fan of the sweetness.
A spokesman told The Verge tech site that it was even so bad that one day his entire door was wrapped with KitKat's.
4. Who is this a good deal for?
"The fact that both companies pay nothing implies that they are a good deal," says brand expert Joris Gruiters from advertising agency N = 5. According to him, that is also true.
"Oreo wants to be top of mind, wanting it to be fresh in memory when you go to the supermarket. Google is automatically out of mind, but less tangible. A software company still has a bit of cool appearance."
That is why it is a good exchange. "A cookie is emotional, it's very concrete and tangible, and that's what Google misses."
5. What does the user notice about?
Not very much; There is no Oreo advertisement on the Android smartphone, and there is no special Oreo cookie on the market.
However, users may feel annoying that their "open" operating system connects to a commercial name, Gruiters thinks. All this will be for a single money. "That's because it's a logical collaboration. Sweets are fun, it's a little playful, and that's what's happening to the Android feel."