Syrian Refugee Bana Alabed to US Strikes-We dont want World War III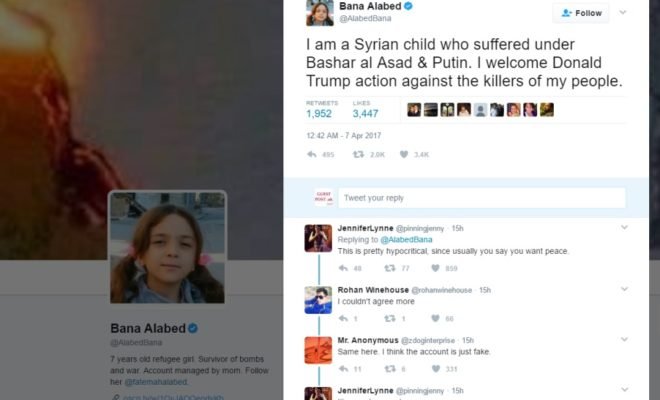 Syrian Refugee Bana Alabed to US Strikes-We don't want World War III. From her home in Syria, 7-year-old Bana Alabed recounted her daily life under the bombing. Now refugee in Turkey, the girl reacted on Friday, April 7 on Twitter to US retaliation after the chemical attack of Khan Cheikhoun.
"I am a Syrian child who has suffered under Bashar al-Assad and Putin and I thank Donald Trump for his action against the assassins of my people," the girl said. "Putin and Bashar al-Assad bombed my school, killed my friends and stole my childhood. It's time to punish the murderers of the children in Syria."
In January 2017, Bana Alabed had sent an open letter to Donald Trump, in which she asked him to intervene in Syria.
"You must do something for the children of Syria because they are like your children and deserve to live in peace like you," she wrote then. And if the president had not responded directly to his mail, he now seems to have met his expectations.
I am a Syrian child who suffered under Bashar al Asad & Putin. I welcome Donald Trump action against the killers of my people.

— Bana Alabed (@AlabedBana) April 7, 2017