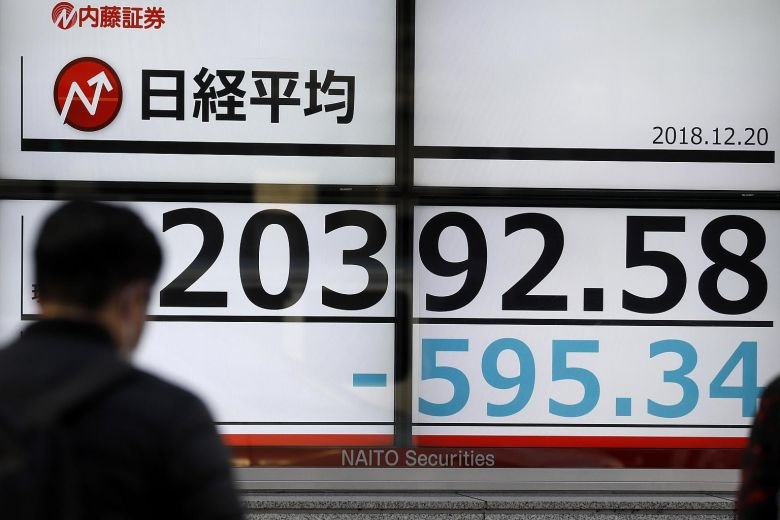 Stock market indicators in the Asian region showed a mixed picture on Monday. Investors processed a series of macroeconomic data from China.
The growth of the second-largest economy in the world was higher than expected in the fourth quarter. Industrial production also increased faster than expected in December. However, retail sales in the country were lower than hoped for. Last Friday, US retail sales also showed a decline due to tighter corona measures.
The main index in Shanghai was 1 percent higher, and the Hang Seng index in Hong Kong gained 0.8 percent. The Chinese economy grew by 6.5 percent in the fourth quarter. For the whole of 2020, growth was 2.3 percent.
This makes China the only major country that managed to avoid a contraction in the corona year. Economic growth has been the slowest in the past 44 years. In 2019, the Chinese economy grew by 6.1 percent.
In Tokyo, the Nikkei ended 1 percent lower at 28,242.21 points. The Japanese chip companies, in particular, were under pressure. According to Reuters news agency, the Trump administration has notified several Chinese technology groups Huawei suppliers, including chipmaker Intel, that specific licenses to sell products to Huawei are being revoked.
Huawei has been blacklisted by the United States due to close ties with the Chinese government and the military.
The Kospi in Seoul fell 1.8 percent. South Korean technology concern Samsung lost 3 percent. Jay Y. Lee, Samsung's chairman, has been sentenced to 2.5 years in prison by a court in Seoul for his role in a long-running bribery scandal in the country.