Stock Exchanges New York: Mexican Deal Puts Wall Street on a Win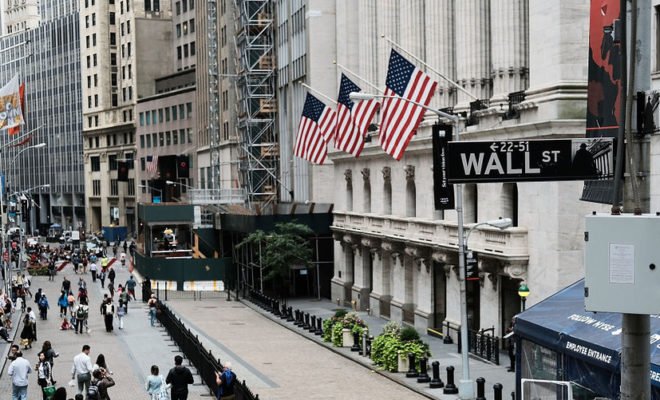 The stock exchanges in New York opened with a profit on Monday. The agreement between the United States and Mexico supported sentiment on Wall Street.
Besides, takeover news caused a stir and trade tensions between the US and China to continue to bother people.
The Dow-Jones index scored 0.7 percent higher on 26,159 points shortly after the start. The broad S&P 500 rose 0.7 percent to 2892 points, and the technology level meter Nasdaq won 1 percent to 7816 points.
The US and Mexico reached a deal about tackling migration. The introduction of 5% import duties on Mexican products has therefore been suspended indefinitely, President Donald Trump said.
In the meantime, investors remain focused on developments surrounding the trade struggle between the US and China.
China will conclude a trade deal with the US because the Chinese have to agree, Trump said in an interview on Monday. Beijing has already announced that it is open to new top-level trade talks.
Industrial group United Technologies (plus 0.6 percent) announced that it would take over defence company Raytheon (plus 1.3 percent) for an amount of 74 billion dollars. Together they become one of the most significant defence and aviation companies in the world.
Software maker Salesforce (minus 3.2 percent) in turn announced that it would take over its counterpart, Tableau (plus 36.5 percent). That deal has a value of 16 billion dollars.
Aircraft maker Boeing (plus 0.9 percent) was also in the spotlight. Airline American Airlines (plus 1.8 percent) said the offending Boeing aircraft of the 737 MAX type were kept on the ground longer than expected. The devices have not been used for months, after two disasters with 737 MAX devices in a short time.