South Korea: Trump and Kim Are Exchanging Messages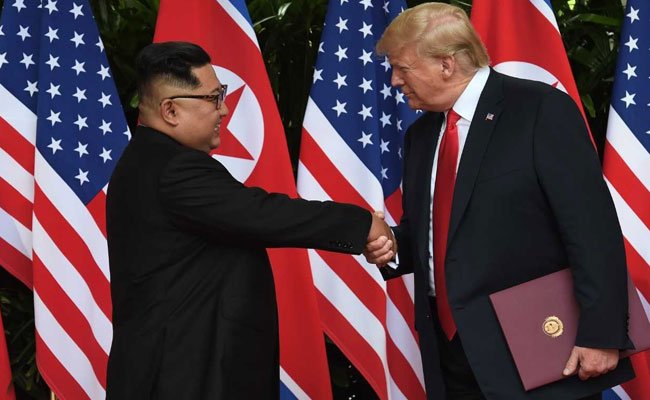 The leaders of North and South Korea hold a summit from 18 to 20 September. That is what both countries have announced. The North Korean leader Kim Jong-un also stated that the Korean peninsula would have been denuclearised during the first term of Donald Trump as US president.
Yesterday, a delegation of senior officials from South Korea arrived in Pyongyang to prepare the summit. The termination of the nuclear program in North Korea is the most crucial issue. It is the first time that Kim mentions a term for this.
The North Korean is very concerned about a Korea without nuclear weapons. Kim also said that his trust in President Trump is "unchanged."
After the historic meeting and the agreement between Trump and Kim in Singapore in June, the relationships fell into a dip again.
Kim stressed that he and his close counsellors had never spoken negatively about Trump. According to the South Korean delegation, a message from Trump would have been handed to Kim. Kim, in turn, returned a message to the American.
The North Korean leader also expressed his frustration about the sceptical attitude of foreign countries when it comes to his intentions regarding denuclearisation.
Kim expects that his goodwill measures will be rewarded. He is referring to the termination of the economic sanctions imposed on his country by the United States.
Critics point out, after Kim's argument, that he has made such statements earlier and has expressed similar intentions. To what extent Kim puts an end to his missile and nuclear weapons program should, according to them, prove obvious.
After the summit in June, a start was made on the dismantling of installations, but the demolition work stopped shortly afterwards.
Head of the South Korean delegation to Pyongyang, Chung Eui-yong, said after the meeting that Kim says he "preventively took the necessary steps for denuclearisation". The dismantling of a test site for rocket engines would mean a 'complete suspension' for the development of long-range missiles.