South Korea Accuses Japan of A Clear Provocation at Sea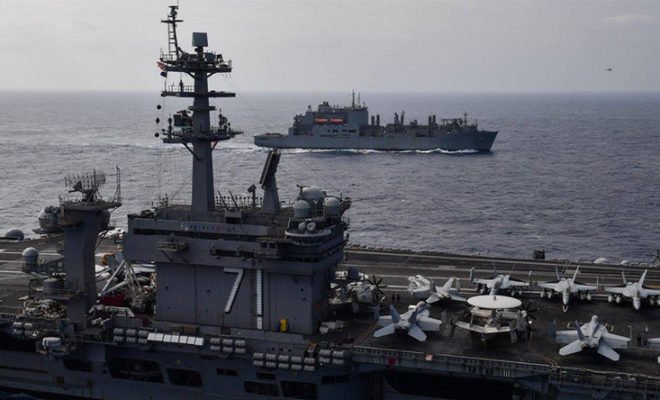 South Korea accuses Japan of a 'clear provocation' at sea. A Japanese patrol plane, south-west of the Korean peninsula, was threatened to be flown along a South Korean navy ship, according to South Korean military command.
According to a high South Korean military officer, the Japanese aircraft was flown at about 60 to 70 meters above the surface of the water today. This happened close to a South Korean ship that was located southwest of the South Korean coast.
Seoul and Tokyo are important US allies and economic partners but argue among themselves on military issues and their history. The countries were also recently in the clinch about a similar incident with a Japanese patrol plane and a warship from South Korea.
In December, the crew of the Korean navy ship would have targeted the Japanese reconnaissance aircraft with a radar-controlled fire system. South Korea denied the accusation and stated that the Japanese pilots had flown too low during the rescue of a North Korean fishing boat.
Suh Wook, the highest South Korean army official, says that today's incident since December is the third time that Japanese aircraft fly low over Korean warships. Although it is considered unlikely that the confrontations will lead to military muscle work, Suh says his country does not just pick it up.
"The threatening flight of today, despite repeated requests to Japan to prevent this, is a clear provocation of the naval ship of a friendly nation. It is impossible not to question the intentions of Japan, "Suh said. "If it happens again, our army will perform forcefully."
The Japanese cabinet secretary Yoshihide Suga did not want to comment on the latest South Korean allegations today, but says to the press that 'the Japanese and South Korean army command are trying to understand each other better by improving communication.' '