Smartphone with Nine Cameras Makes 64 Megapixel Photos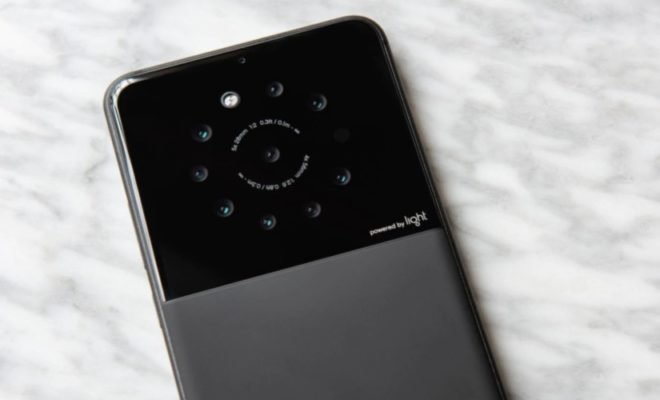 Smartphone with Nine Cameras Makes 64 Megapixel Photos. Camera maker Light is working on a camera system for smartphones that uses five to nine lenses.
This should yield better photos in the dark with a resolution of up to 64 megapixels.
By using multiple lenses, the Light camera system also takes photos with a more convincing depth of field, reports The Washington Post on Tuesday.
Light is now working on prototypes equipped with five to nine cameras at the rear. A prototype with nine cameras would not be much thicker than an iPhone X, which is 7.7 millimetres thick.
Many phone makers are putting more and more camera lenses on their devices. Recent expensive smartphones often have two cameras on the back, and the Huawei P20 Pro even has three.
Multiple small lenses must compensate for the physical shortcomings of a single telephone camera. A small lens on the phone can never capture as much light as a larger lens from a separate camera. And on a flat phone, there is no room for a long lens that can take photos with a lot of depth of field.
However, multiple cameras with different properties can gather more information. For example, an infrared camera can better map out what can be seen, and a depth sensor can ensure that the artificial depth of field is more realistic.
L16
Light previously made a separate camera with sixteen different cameras. The L16 camera is regarding the size of a smartphone and costs $ 1,950.
Pictures of the L16 are composed of the sensor information of sixteen cameras and treated by a Light algorithm. Not just sixteen photos are stitched together.
The Light phone camera probably works similarly. It is not known whether Light wants to develop a smartphone itself, or whether the company wants to sell the technology to other smartphone makers.