Senior US Congressman Steve Scalise Shot Dead in Virginia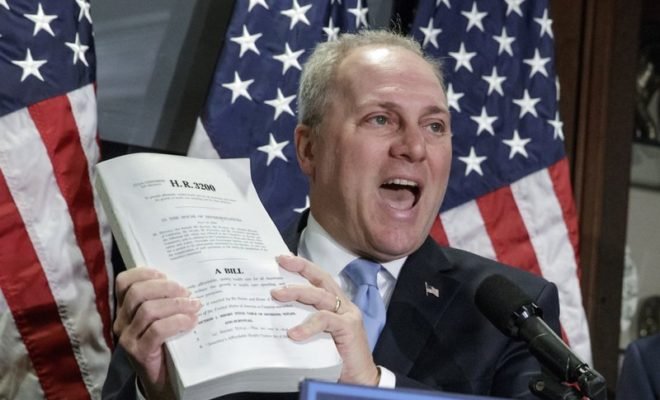 The 66-year-old man who shot Republican Congressman Steve Scalise this afternoon on a baseball field in Virginia has died himself. Shortly after he opened the fire, he was shot down by the security. He has just succumbed to his injuries.
The shooter opened the fire on a baseball field this afternoon where Scalise and other politicians were present. His motive is still unclear, but, according to a witness, he would have asked if he were Democrats or Republicans before he started shooting.
Scalise would be hit by the shooting and has now been operated, his employees say in a statement on Twitter. His condition is stable.
Three other people, including two security officers, have been hit by the shooter. How is it going with them is not clear yet.
Scalise is the so-called "whip" of the Republican group. He is responsible for the discipline during voting.
According to his staff, he was aware of the operation and spoke to his wife. He also thanked the police and other emergency workers for their performance after the shooting.
According to Mo Brooks, another congressman, who was also present at the shooting, the shooter would have opened the fire with a semi-automatic weapon. 50 to 100 shots would be fired.
Also, three bystanders, including two security officers, were hit. According to the police, all wounded were taken to a hospital.