Saudi Arabia is Secretly Working on Long Range Missiles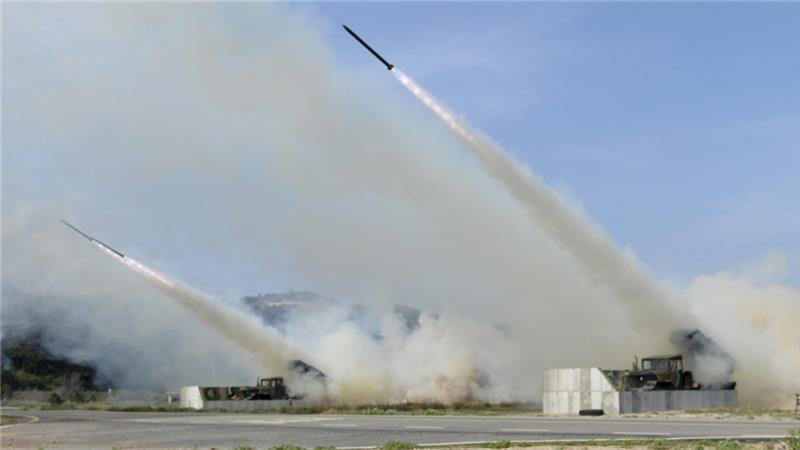 Saudi Arabia seems to test or even produce long-range missiles in the most profound secret. This can be derived from satellite imagery and expert statements. It would be the same program as that of arch enemy Iran. The Saudis have always been very critical of this.
Long-range missiles have a range of many thousands of kilometres and can carry warheads. The mighty Saudi crown prince Mohamed bin Salman said last year in an interview for American television that he would not hesitate to make nuclear weapons if Iran were to: "It is not something we want, but Iran has a nuclear weapon, I can assure you that we will follow as soon as possible. "
Such a weapons program would put the relationship with the United States under further pressure. It is already in heavy weather due to the death of Jamal Khashoggi, a columnist from the Washington Post who was murdered last year at the Saudi consulate in Turkey, and the war the Saudis are fighting out in Yemen.
Underestimate
According to Jeffrey Lewis, a US arms expert, significant investments in missiles are often associated with an interest in nuclear weapons. "I'm afraid we underestimate the Saudi ambitions here," he says, after studying satellite imagery. These show a military base near al-Dawadmi, a city about 230 kilometres west of the capital Riyadh.
The weekly military Jane's already reported in 2013 on the basis, and in particular on two launching platforms that seemed to be positioned so that Israel and Iran could be bombarded with long-range missiles. They would then have been repurchased from China.
The satellite images from last November show installations that seem large enough to build rockets. There is also something in the corner of the base that looks like a test platform for rocket engines. According to experts, including Michael Elleman of the International Institute for Strategic Studies in Washington, this points to attempts to produce long-range missiles.
China
The question is where the Saudis get their knowledge from. According to Lewis, the facilities resemble a design that is also used by China, but smaller. This is not a surprise. For example, the Chinese have been selling more and more armed drones lately to Saudi Arabia and other countries in the Middle East. Beijing has also previously sold Riyadh variants of its Dongfeng rockets.
The Chinese Ministry of Defense did not want to comment to news agency AP. "I have never heard that China helps the Saudis to build a rocket base," says a spokesperson.
Regional Threat
Like Israel and the US, Saudi Arabia also strongly criticises Iran's missile program. This is seen as a significant threat to the region. There is a fear that Iran is developing nuclear weapons, but Tehran maintains that its nuclear program has only peaceful purposes.
For Iran, the long-range missiles are very important because its air force consists for a large part of jet fighters of more than 40 years old. Saudi Arabia, by contrast, has an air fleet of modern F15s, Typhoons and Tornadoes. So why would they still develop rockets?
According to expert Michael Elleman, the Saudi pilots are well trained, but their air force still needs a lot of logistical help from the Americans. "And there is no guarantee that the US will support an attack on Iranian targets. Own missiles are therefore a kind of insurance against this. "
Sanctions
Should Saudi Arabia test rockets, the call for American sanctions will immediately sound. The American Congress is already very critical after the killing of Khashoggi and the war in Yemen. In that case, Elleman provides a firm response because it will be seen as a 'new insult to the US and a threat to regional stability'.