Russia: Great Britain Put fake Gas Attack Douma in the Scene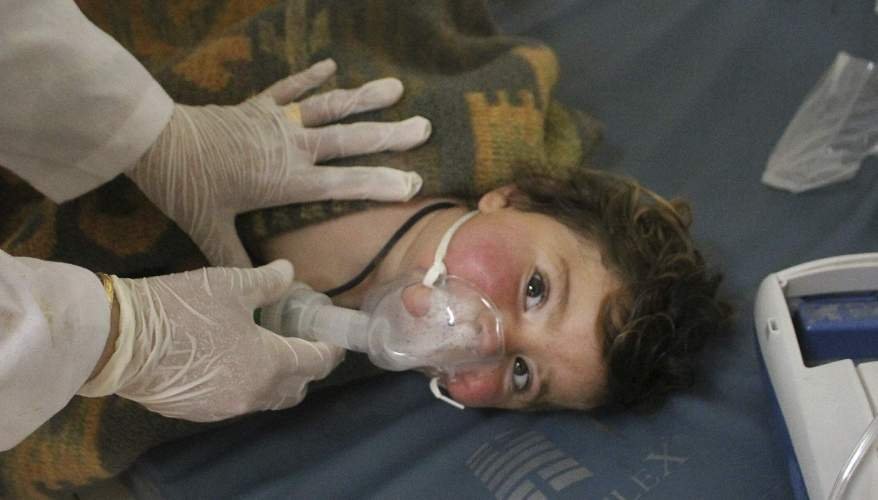 Russia: Great Britain Put fake Gas Attack Douma in the Scene. The poison gas attack in the Syrian Douma has been staged by the British. That says a spokesman for the Russian Ministry of Defense.
Igor Konashenkov says the ministry has evidence that the British were "directly involved in organizing a provocation," where poison gas was being used. The British government asked aid organization Witte Helmen, a fierce opponent of the Assad regime, to shoot up with its 'poison gas attack' between 3 and 6 April.
Witte Helmen was the first to distribute photographs and other images, including children who were treated to the effects of a poison gas attack. But the Russians think that was all propaganda. What evidence the Russians have for their accusation, Konashenkov does not say.
According to aid workers and activists, more than 40 people died in the poison gas attack in Douma. The attack has tightened relations between Syria and the West: Trump threatens a retaliatory attack on Syria. Russia – the main ally of Assad – threatened to shoot down all the missiles that would be fired on Syria.
The atmosphere is also to be cut between Russia and Great Britain. Britain accuses Russia of the nerve gas attack on the former double-spy Sergei Skripal and his daughter Yulia in Salisbury, but the Russians deny any involvement.