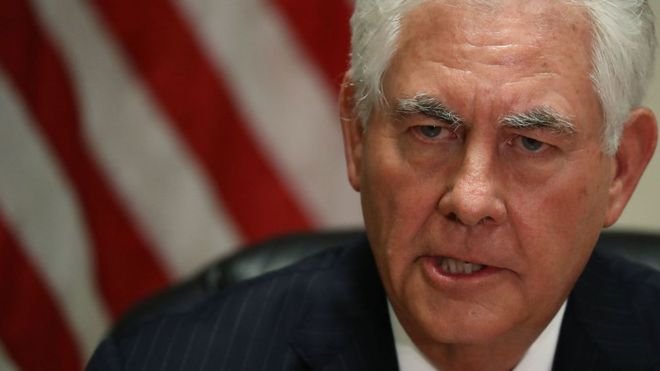 US foreign minister Rex Tillerson stated that Iran is acting in a right way over the policies and fulfilling all requirements of these agreements regarding its Nuclear programme, which were decided by the Obama administration.
Meanwhile President Trump ordered an investigations regarding the two years before released ban from Iran if it was a favorable US, this investigation has been done by several departments, under the main control of National Security Council.
Tillerson in his letter to Congress seemed much surprised over the saying that Iran is a terrorist supporting country.
President Trump during his election campaign said that the running agreements with Iran are the worst he said, and will be resolved soon. According to the past agreements with Iran it stopped its Nuclear enrichment, and in reward US any several other states removed the economical ban from the country.