Most Popular Amsterdam Bachelorette Party Attractions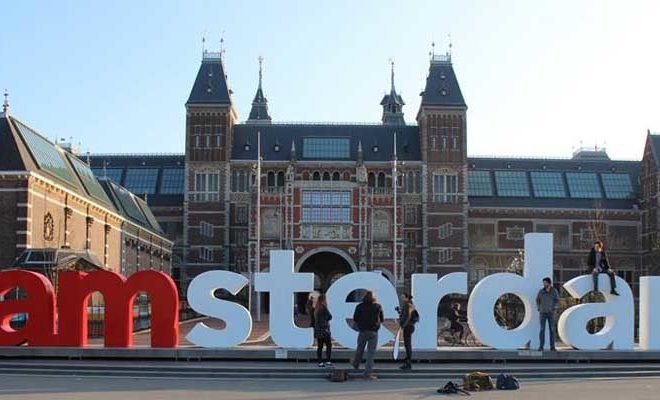 Amsterdam is one of the most popular destinations for bachelorette parties in Europe!  The Dutch capital boasts a huge range of activities aimed at bachelorette parties.  Besides the beautiful canals and awesome nightlife, there are a huge number of phenomenal restaurants, beautiful galleries and chic coffee shops.
Check out our list of the highlights of Amsterdam's tourism industry to help you plan your Amsterdam Bachelorette party!
Amsterdam Chocolate Day Tours
Amsterdam has some amazing chocolate shops, which is a tad strange since the city is hiding this light under a bushel.  Amsterdam has some of the best artisan chocolatiers in Europe, and these fantastic tours take you to some of the most popular and interesting ones.  Make sure you get a tour that includes free samples, and prepare to spend a day eating huge amounts of delicious chocolate!
Amsterdam Bubbly Boat
Probably the best way to celebrate a big event, Amsterdam Bubbly boats are private boats stocked with champagne and mousseux.  These are normally open bars – don't fall for the ones with expensive on board bars.  These are a great way to start a night out, since you can pre-drink on board and then get dropped off close to a nightlife hotspot!
Burlesque Photoshoot
Burlesque photoshoot services can be found around the red light districts and they are a cool way to make some memories of your trip.  These services normally offer a set and costumes, but the best part is that you get a few free drinks and the chance to mess around with your friends.  And of course, you get a great photo to remember your day with!
Amsterdam Bar Crawl
On of the best ways to get to know Amsterdam's nightlife, bar crawls are popular and are offered by most tour companies.  They are probably the best way to find the best bars, and have the added bonus of introducing you to new people as most bar crawls are open.  Make sure you get one that offers a good deal on free drinks, and in particular try to find out where you will end up – the better ones will get you free club entry.
Amsterdam  Cheese Tasting
Amsterdam is world famous for its fine cheese, and no trip to the city is complete without a little tasting session!  Many holiday companies offer cheese tasting workshops where you can visit one of Amsterdam's better "tasting houses" and sample some of their fine cheese.  Look out for ones that offer wine tasting as well – it's the perfect way to offset the cheese samples!
Amsterdam VIP Club Night
Amsterdam has some of the wildest clubs in Europe!  Don't miss out on the chance to sample some of these spectacular venues as part of your Amsterdam Bachelorette Party!  Many holiday companies offer special VIP status packages that include feature like guest list status, skip the line tickets and private tables!  This is the best way to enjoy a celebrity status night out while you check out Amsterdam's hottest clubs.