Peace is Sparkling between North and South Korea: No to War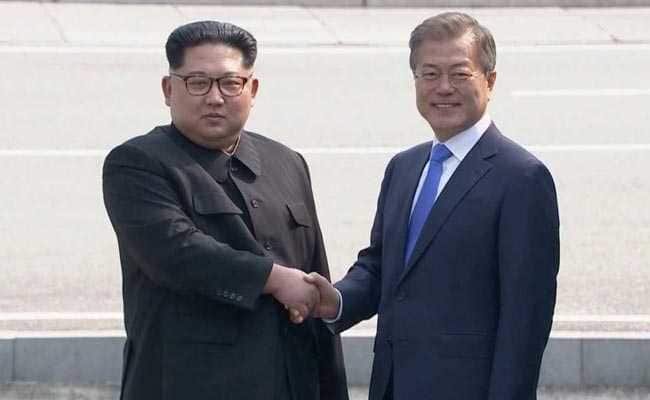 It seems that North and South Korea have taken a big step towards peace between the two countries. During the three-day summit in Pyongyang, the North Korean dictator Kim Jong-un and the president of South Korea, Moon Jae-in, agreed to work for a nuclear-free and peaceful peninsula.
Kim has, according to news agency Yonhap, promised that international observers would be allowed to supervise the 'permanent dismantling' of the most critical missile installations.
The country is also willing to close the Yongpyong atomic research centre. For the latter, the United States must take similar measures.
The South Korean president spoke during a press conference that the commitment is to turn the Korean peninsula into a 'land of peace without nuclear weapons and nuclear threats'. Kim said he would soon be visiting Seoul. Presumably, that is before the end of this year.
The two leaders will sign a statement after the second day. According to Kim, 'the September declaration' offers more room for the improvement of relations between North and South and brings 'the era of peace and prosperity closer'.
According to Moon, it is the first time that the two countries spoke about denuclearisation of the Korean peninsula.
The two countries also announced that they want to organise the Olympic Games together in 2032. They also want to build rail and road connections, allow family reunions and cooperate in the area of ​​health care.
US President Donald Trump reacts enthusiastically to the announced measures on Twitter. "In the meantime, no missile and nuclear tests will take place," he says, and Trump also states that the repatriation of American soldiers who died in North Korea will continue. "Very exciting!"