Paris: More than 100 Yellow Hesjes Arrested Again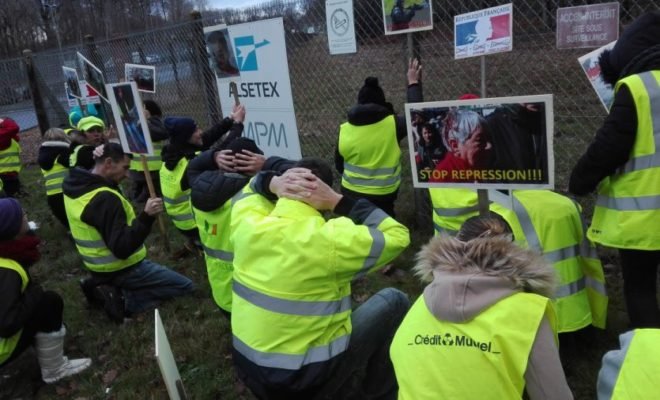 Paris: More than 100 Yellow Hesjes Arrested Again. During the weekly protests by Yellow Hesjes, 126 protesters were arrested by the police in Paris. French media report that.
It is the 23rd week in a row that the Yellow Hesjes demonstrate. They do that in different cities in France. An estimated 10,000 demonstrators are on the move in Paris.
In several places in the French capital, there were fights, and the police used tear gas against the demonstrators. Dozens of cars were set on fire.

Spread over the whole of France, 60,000 agents were called on Saturday to monitor the order. In Paris, 5000 agents are on the street to observe the four announced demonstrations.
The Yellow Hesjes movement began in November with protests against planned increases in gasoline excise duties but is now generally opposed to President Emmanuel Macron's government reform policy. The fire in Notre-Dame earlier this week is currently being used by the Hesjes.
"Millions for the restoration of Notre-Dame, what remains for the poor?" Was one of the slogans that were chanted and read on signs.
In the beginning, there were almost 250,000 participants in the protests every week, but their number is falling sharply. Last week there were still 31,000 yellow vests in use throughout France.