New Tick for Johnson: Minister for Employment and Pensions Leaves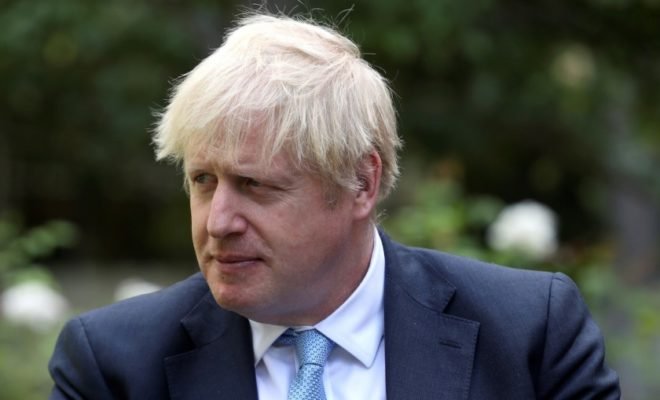 Amber Rudd, the British Minister for Employment and Pensions, has submitted her resignation. The minister reports that herself on Twitter this evening.
Amber Rudd says in her letter of resignation that she no longer believes that leaving the EU with a deal is the government's primary objective. She is also angry that 21 party members have been expelled from the group.
I spoke to the prime minister and explained why I am resigning. I cannot stand if loyal, moderate conservatives are driven out, "Rudd tweets. By that, she is referring to the removal of 21 "talented" party members by Boris Johnson. Rudd, also a parliamentarian himself, speaks of an "attack on decency and democracy".
In the run-up to the Brexit referendum in 2016, the politician supported the remain camp, which was against a British departure from the EU. Archbishop Nigel Farage asked himself on Twitter on Saturday evening why "Boris has given ministerial posts to these remainers in the first place."
As a minister, Rudd had, among other things, Employment and Pensions in her portfolio. She writes that the government is putting a lot of effort into preparing for a no-deal Brexit, while in its view, negotiations with the EU seem to be given less priority.
The prime minister said earlier that he preferred to leave the EU with a deal but explicitly did not rule out a no-deal Brexit. In any case, he does not want another delay in the British departure from the EU. That is scheduled for October 31.
Johnson also suffered a setback this week when Parliament approved a law that would force him to request a Brexit delay. 21 Conservative parliamentarians were thrown out of the group to Rudd's anger because they fought with the opposition.
Earlier this week, Prime Minister Johnson's brother also left the government. Jo Johnson, as deputy minister, was about universities and science. "In recent weeks, I have been torn apart between the loyalty to my family and the national interest," he wrote on Twitter.