New Protest Wave in Tunisia after Journalist Set Himself on Fire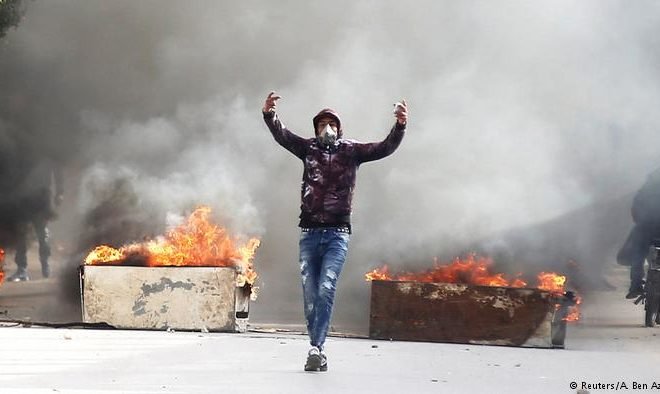 In the city of Kasserine in the west of Tunisia and the capital Tunis, yesterday it came to new demonstrations. They came after a journalist set himself on fire Monday in protest against the deplorable living conditions in the North African country.
The Tunisian Interior Ministry reported yesterday that an 18-year-old suspect from Kasserine was arrested in the investigation into the self-immolation of photojournalist Abdelrazzak Zorgui.
Shortly after the self-immolation, demonstrators barred the roads in Kasserine. They set tires on fire and threw stones and Molotov cocktails to the security forces. In Tunis, demonstrators went to the central Habib Bourguiba avenue with banners bearing 'Enough!'.
A few hours before his death Zorgui posted a video online in which he exposed unemployment and poverty, and in which he said that he would "start a revolution" by setting himself on fire.
In the background, you can hear a man who dictates some words to Zorqui. A spokesman for the court in Kasserine told the official Tunisian news agency TAP that according to the first elements of the investigation, murder is likely to be involved.
The self-immolation of the photojournalist recalls that of street vendor Mohamed Bouaziz eight years ago in Tunisia. That incident provoked the Arab Spring, in which Arabian rulers were overthrown.