Migrants Risk Life on the Channel Because of the Brexit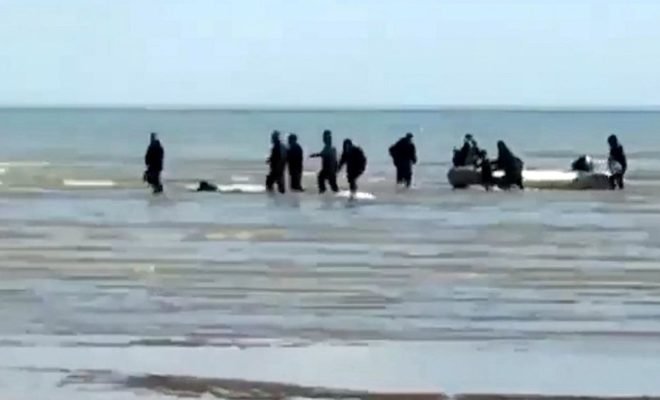 The British Coast Guard fears that even more migrants will try to cross the Channel illegally in the coming weeks. They would be partly driven by fake news about Brexit.
On Tuesday 86 migrants were picked up who tried to make the dangerous crossing to England with boats. The numbers are now worrying. The British coastguard has already picked up more than 1200 people this year who wanted to sail the Channel.
In August alone there were 336. Since the beginning of this year, 75 of them have been sent back to France. As far as is known, at least two migrants drowned in the Channel this year. One of them was an Iraqi man who tried to swim to England last month.
The other victim was a woman who fell overboard, report British media. According to the British border police, one of the boats that were intercepted on Tuesday was about to sink. A person on board was flown by helicopter to the hospital, and the rest was brought ashore in Ramsgate.
That families now, often with pregnant women and small children, are trying to come to England in small boats would have to do with Brexit. According to the local French politician Pierre-Henri Dumont, people smugglers are helping fake news into the world by spreading the story among migrants that Britain will be cut off from the EU after 31 October.
There are also all sorts of stories circulating that British Prime Minister Boris Johnson would consider a one-time amnesty for illegal immigrants who are in the country on 31 October.
According to Dumont, people smugglers don't care about human life at all and only want to cash fast and a lot, even though the sea is becoming more dangerous.
According to a spokesperson for the British Immigration Service, the migrants would currently pay up to 10,000 pounds per person. And they keep coming. We saw the same increase with the previous Brexit deadline of March 31 when the same rumours circulated that the border would close.