Microsoft's Covid-19 Tracker Shows the Number of Infections Per Country Live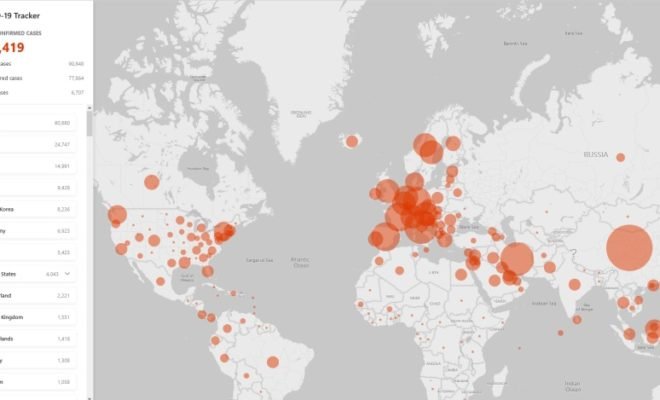 Microsoft has published an interactive world map that shows in real-time how many officially registered corona infections are in the affected countries.
For the so-called Covid-19 Tracker, Microsoft uses Bing Maps, the company's own map technology. The world map shows which areas are (most heavily) affected through red circles.
When zooming in on the circle of a country, a box appears with the number of active infections, the number of deaths and the number of people declared cured.
In the column on the left, the Covid-19 Tracker ranks the countries based on the number of official illnesses. At the time of writing, United kingdom has more than 1550 cases registered. At the top of the list are China and Italy, followed by Iran, South Korea and Spain.
When a country is clicked in the list, the Covid-19 Tracker not only shows extra details but also instantly feeds up search engine Bing with several related articles and sometimes videos.