After Inferno, California is Hit by Heavy Rainfall: 5 Deaths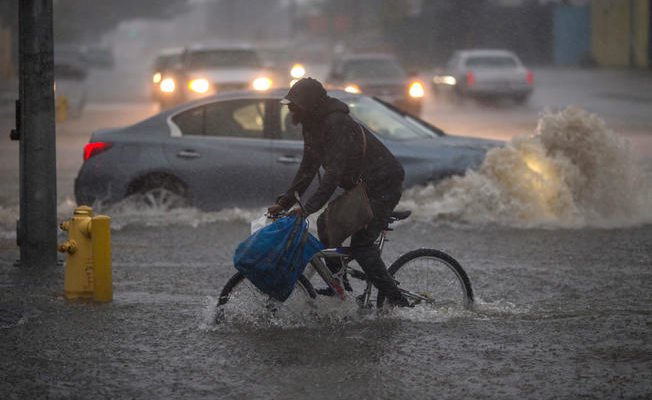 Residents of southern California had to contend with a huge natural fire last month; now they have been hit by downpours. There are mudflows due to the heavy rainfall. They have certainly killed five people. In the town of Montecito, a 14-year-old girl was rescued who was trapped in the mud to her waist.
"I got up this morning and had to laugh at all the predicted emergency scenarios," said Dominic Shiach, a Montecito resident, against the Los Angeles Times. "But it got much worse than I thought it would be."
Roads and houses have been blocked due to the severe weather and the mudflows. Especially the area around Montecito has been hit hard. The power has also failed at various locations. Shiach had to leave his house for ten days with his family because of the fires.
Now they can not turn around because the access roads are blocked. "We have enough food in the house for a few days, and I'm sure the roads will be open again."
7,000 people were evacuated due to the expected severe weather. People who did not respond to the call are now stuck in their house or car. The American Coast Guard uses helicopters to take people out of the affected area. In some places, nearly 2 centimeters of rain fell in 15 minutes.
The fires that plague California is the worst ever. There are still fireplaces. The fire brigade expects that the extinguishing will continue until at least 21 January. Because the fires destroyed the vegetation, the rain got free rein in many places and the mudflows arose.