Hundreds of People Have Remembered the Death of George Floyd in Minneapolis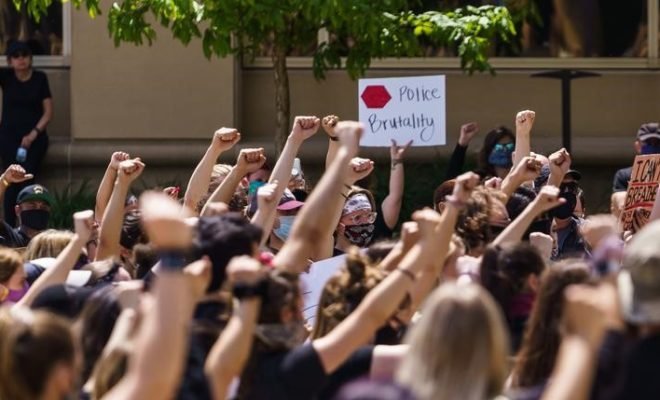 Hundreds of people have remembered the death of George Floyd in Minneapolis. "Everyone wants justice.
We want justice for George. And he will get it," one of his brothers promised during a memorial ceremony in a chapel at North Central University.
The death of black Floyd (46) on May 25 sparked protests against police brutality and racism, including outside the United States.
Brother Philonise Floyd wore a badge with those words on Thursday. "All these people have come for my brother. Amazingly, he has touched so many hearts," he said.
In addition to the next of kin, Minnesota Governor Tim Walz, Senator Amy Klobuchar, Mayor Jacob Frey and prominent activist Al Sharpton also attended the ceremony, which has also aired on television.
The next of kin, Benjamin Crump, also promised to fight for "justice for George Floyd".
He argued that it was "not the coronavirus pandemic" that killed Floyd. "It was that other pandemic. The pandemic of racism and discrimination that led to the death of George Floyd."
The four agents involved in Floyd's arrest were fired and later arrested.