Google vs EU: Europe Hits Alphabet with Big Android Antitrust Fine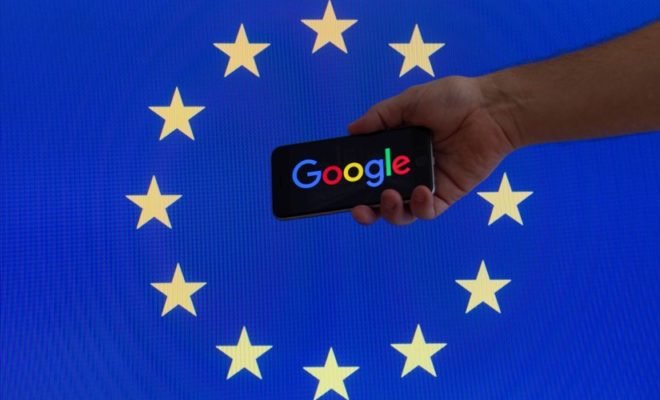 Google vs EU: Europe Hits Alphabet with Big Android Antitrust Fine. Alphabet, the parent company of internet giant Google, has to pay 4.34 billion euros due to unfair competition with the mobile operating system Android.
The American company must also revise its contracts with telephone manufacturers and telecoms operators, the European Commission demands.
The amount had already leaked on Wednesday and was confirmed by EU Commissioner Margrethe Vestager (Competition). The new financial penalty is almost doubling the record fine of 2.42 billion euros that Alphabet received from the European Commission a year ago for abuse of its search engine in online shopping through Google Shopping.
According to Vestager, Google has imposed illegal, restrictive conditions on phone manufacturers since 2011 by requiring that they install the Chrome browser and the Google Search engine on their smartphones and tablets to obtain access to the Google Play app store.
Approximately 80 percent of all mobile devices run on Android software. She claims that Google will put an end to this within 90 days on pain of an extra fine of 5 percent of Alphabet's worldwide daily turnover.
Google also paid significant manufacturers and mobile network providers to pre-install and deliver Google Search in advance. The company also prevented producers from selling mobile devices running on alternative Android operating systems that were not approved by Google.
"With these practices, Google has used Android as an instrument to strengthen the dominance of its search engine further," said Vestager.
"They have made it impossible for rivals to innovate and compete. As a result, Google has denied European consumers the benefits of competition in the mobile field. That is against European competition law. "
The European consumer organisation BEUC calls the penalty decision profit for consumers and innovation in the market for mobile devices.
"Consumers must be able to collect from a wide range of products in an increasingly digitised world, and not be limited to a handful of market players", according to a spokesman.