Forest Fires in Algarve Continue to Rage: 16,500 Hectares Destroyed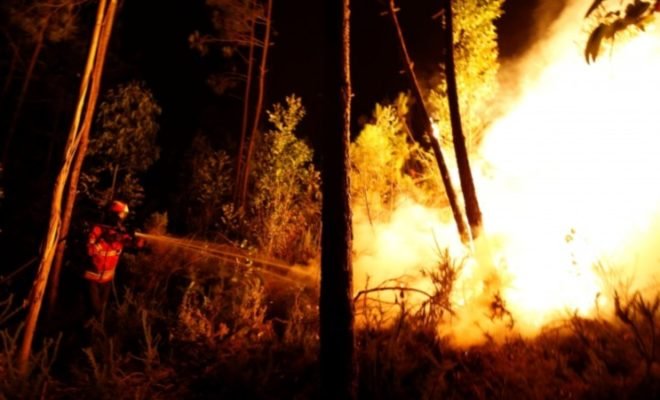 In the Algarve, in the south of Portugal, the forest fires continue to rage. More than 1100 firefighters are deployed in the mountainous region around Monchique to prevent the fire from spilling over into the tourist town.
The fires would have destroyed more than 16,500 hectares, according to forest experts at the Público newspaper. 29 people were injured in the fires.
Strong wind and high temperatures make it difficult to extinguish in the difficult-to-access Algarve. In recent days, several houses and a hotel have already been evacuated. Meanwhile, the clouds of smoke reached the beaches popular with tourists.
From tomorrow, it will also cool down somewhat in Portugal, after days with record temperatures of up to 46 degrees. In Monchique, the mercury stays at 25 degrees the next days, but in several Portuguese regions in the south, the north and the east, the risk of forest fires remains high.
In the east of Spain, forest fires still rage today. Fire more than 50 kilometres south of Valencia has already laid 800 hectares of forest ash. Several residential areas were evacuated on Monday evening: some 2500 people had to spend the night in emergency shelters.