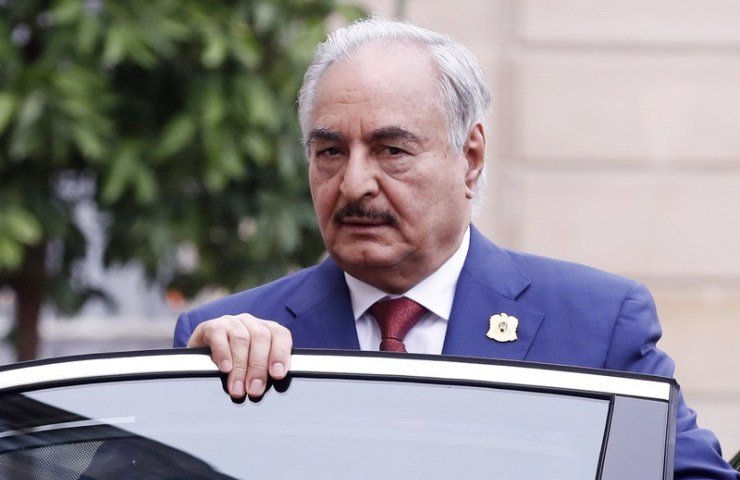 Europeans Put Pressure on Libya Marshall Haftar to Stop Tripoli Offensive. France, Italy and Germany today put pressure on Marshal Khalifa Haftar, the strong man of eastern Libya. They asked him to stop his offensive at Tripoli and return to the UN-led peace process.
"There is a fundamental principle. There will be no military victory in Libya. The solution can only be a political solution," stressed the French Foreign Minister, Jean-Yves Le Drian, after a meeting with his counterparts from the Group of Seven (G7) in Dinard, in the north-west of France.
The French minister spoke of "inappropriate initiatives" without mentioning Haftar by name. Le Drian knows the marshal well and visited him several times in his stronghold Benghazi, in eastern Libya.
The troops of Haftar launched an offensive on Thursday to capture the capital of Tripoli, where Fayez al-Sarraj heads the GNA (Government of National Accord), the government recognised by the international community. Sarraj ordered his troops and militias to push back Haftar's army.
Marshal Haftar's army, which controls eastern Libya, reported today an air raid on its troops some 50 kilometres south of the capital, Tripoli.
France is "on the same line as Italy", Le Drian assured – Italy seems to be regularly irritated by the French initiatives in the former Italian colony. The Italian Foreign Minister Enzo Moavero Milanesi also stressed that the G7 ministers agreed on the Libya issue.