Egypt president Vows to Avenge Mosque Attack Victims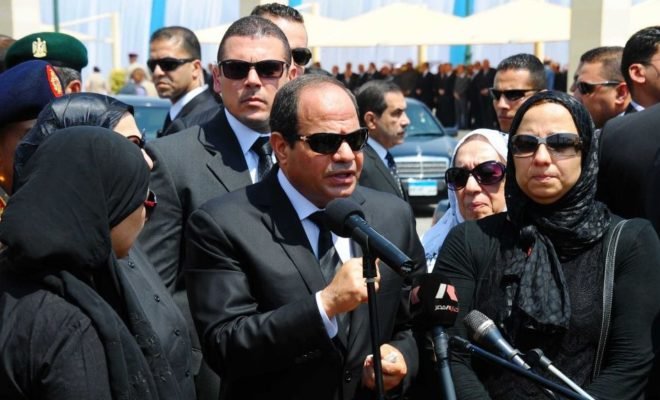 The president of Egypt has vowed to take revenge for the most deadly attack of the country's modern history. The army has already retaliated last night with a bombing.
The attack on the mosque in Bir-al-Abed, which killed at least 235 people, has not yet been claimed by a specific group. The attack started when a bomb exploded in the mosque during the Friday prayer. Subsequently, the mosquitoes were trapped like rats. Even the ambulances were attacked.
The bombing was carried out on a mountain area in the area of Bir al-Abed in the Sinai. Also, ammunition depots and vehicles would have been destroyed. Whether or not the dead also fell, the army did not announce.
"The army and the police will avenge our martyrs and restore security and stability," said Egyptian President Sisi in a speech last night.
In the area, the army has been fighting for some time against militants who have ties with Islamic State. The security forces are often the target of the attacks, but Christian churches and pilgrims have also been hit recently.
The affected mosque was visited by supporters of Sufism, a mystical tradition within Islam. Sunni extremists see Sufis as heretics.