Egypt Kills Forty Terrorist Militants After Attack on Tourist Bus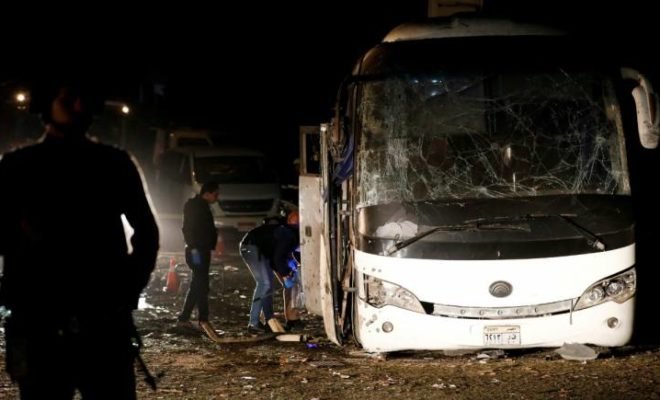 Egyptian security forces killed Forty terrorist militants during two separate operations after an attack with a roadside bomb last night on a tourist bus at Cairo. Besides, four people were killed.
The police confiscated large quantities of weapons, explosives and substances for making bombs. According to the Ministry of the Interior, the militants planned to carry out attacks on churches, government agencies, the armed forces and tourist locations.
The operations took place in the Sinai desert and Giza, a suburb of Cairo. Three Vietnamese and an Egyptian guide were killed in the bombing. Eleven others were injured, including the bus driver.
Attacks on tourists and terrorist attacks continue to plague Egypt. The travel sector is severely affected by this. Tourist numbers fell sharply after the Arab Spring in 2011, although they have since recovered slightly.
There are regular incidents on the Sinai peninsula in particular. But there are also attacks in the capital Cairo or other parts of the country.
This week there was not much demand for it anyway. Usually, our customers do not choose that. They come for the sun and the sea, not far distant and exhausting excursions ", says TUI spokesperson Piet Demeyere.
Thomas Cook had planned such an excursion to Cairo today, but that is currently "on hold". "We wait until we have further details," says a spokesperson for the company.