Dozens of People Stuck on Burning Boat near Los Angeles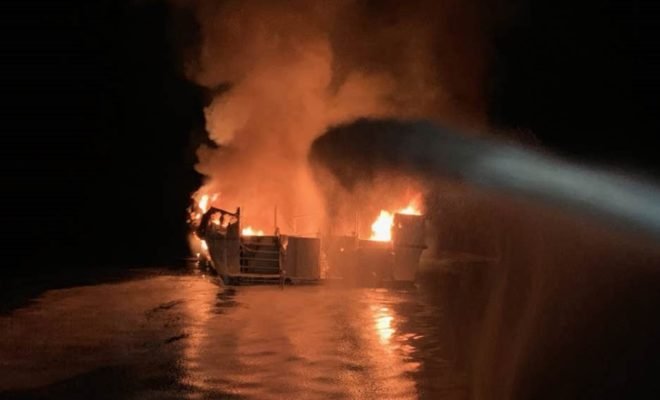 More than 30 people are stuck on a burning boat on the coast of Southern California. The Los Angeles Coast Guard sent several lifeboats and helicopters to help.
Tweets from the coast guard show that a few crew members have already been rescued, but it is feared that dozens of passengers are in danger.
According to the coast guard, there are 34 people present on the burning boat. Five of them were saved; one saved person was slightly injured. Involved firefighters state that some people have already died.
The coast guard cannot yet clarify the total number of victims and is currently searching the water around the burning boat, hoping to be able to pick up passengers. The rescue operations are complicated, partly because it is very foggy around the boat.
The fire is said to have broken out at half-past three at night on the ship near Santa Cruz Island. It is a 22-meter long boat for divers and fishermen, bearing the name "Conception". The moment the flames started to seize around them, many passengers were probably sleeping under the deck.
Fire spokesman Mike Eliason says he fears the worst for the still missing passengers. We always hope that someone has swum to the coast.
When they are anchored at night, they are reasonably close to the coast. We have to keep praying, but we are preparing for the worst scenario.