Coronavirus Keeps Wall Street Investors Busy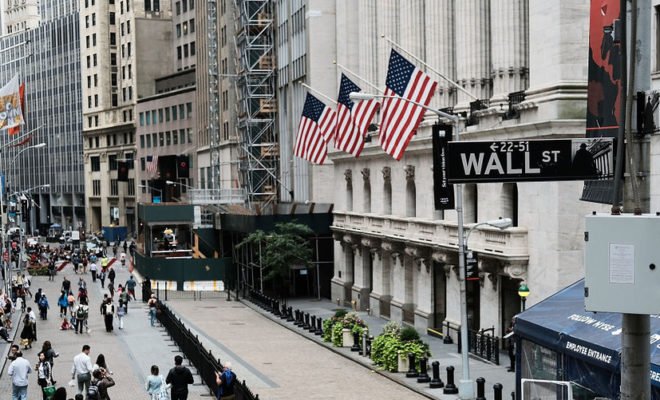 The stock exchanges in New York started the new trading week with gains on Monday. Investors on Wall Street are monitoring developments around the new coronavirus.
The fact that biotechnologist Gilead Sciences testing starts with a remedy for the virus did the company's market value. In China, the stock markets closed firmly in the red earlier on Monday. It was the first session after an extended holiday period due to the Chinese New Year.
Shortly after the inaugural bell, the leading Dow-Jones index scored 0.5 percent higher at 28,410 points. The broad S&P 500 won 0.6 percent to 3244 points and tech degree meter Nasdaq rose 0.7 percent to 9214 points.
Gilead Sciences won almost 6 percent. The biotechnologist wants to use an experimental remedy against Ebola in tests to combat the coronavirus. The company has received approval from the Chinese health authorities for this. If the drug proves to be effective, China gives preliminary approval to the drug.
Apple lost 1.4 percent. The iPhone maker is going to close all its stores and offices on the Chinese mainland until next Sunday due to concerns about the coronavirus.
Boeing won 0.2 percent. The troubled aircraft maker has secured a loan of a total of 12 billion dollars from several banks. The money is needed to avert the problems with the 737 MAX devices, now that the production of the offending equipment has been stopped.