Corbyn Promises New Brexit Referendum for Election Victory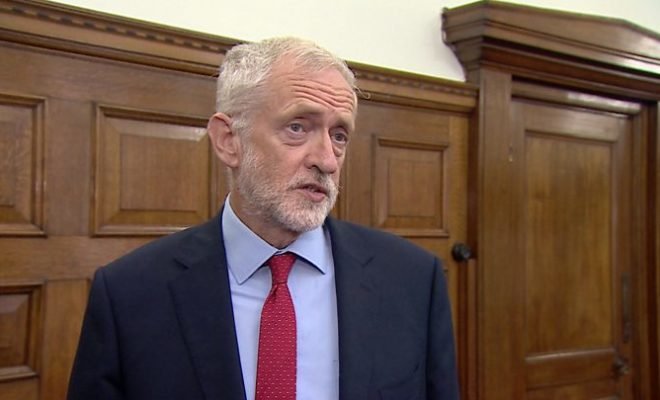 Jeremy Corbyn promises to hold a new Brexit referendum in June 2020 if his Labor party wins a majority in national elections. That said the leader of the largest opposition party in the UK Sunday in an interview with the BBC.
In the referendum, according to Corbyn, voters will then be given a choice between "stay in the EU" or a "Brexit with a credible deal". The Labor leader did not say what he means by a "credible" deal.
Earlier this week, EU President Juncker reported in an interview with Sky News that he assumes an orderly Brexit with a deal. If that is not the case, then according to Juncker there will be a hard border between Ireland and Northern Ireland to "protect the European internal market".
When asked whether Labor would like to stay or leave in the EU, Corbyn replied that he first wanted to take stock of the positions within the party. "I am going along with the decision that the party is taking there," he responded. He refused to take a position in the interview.
The conservative politician Michael Gove is fiercely opposed to a second referendum because, according to him, this only increases the gap between politics and the public. "A second referendum is likely to lead to great public anger," Gove said.
Prime Minister Boris Johnson is leaving for New York on Sunday for the UN General Assembly and is likely to meet other European leaders there.