Common Car Detailing Myths That Every Car Owner Must Know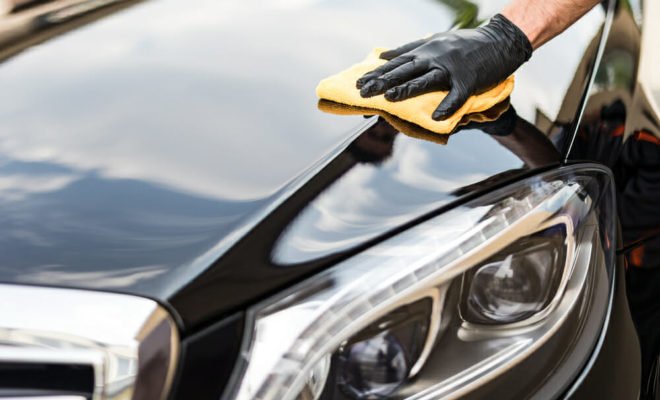 How many of you have got a car detailing service for your car?
More often, people discuss their car wash and car detailing. And, due to lack of knowledge, they share numerous myths that create confusion, uncertainties among the car owners.
That's why we have brought to you everyday car detailing myths that every car owner must know.
Paint Perfection and Paint Correction are the same:
People mostly misunderstood paint perfection and paint correction as same. However, both are different, where paint correction is the use of specialised machines to expel the microscopic layer to make the surface smooth.
On the other hand, paint protection is applying a protective layer that offers a glossy finish to the car alongside protection from harsh chemicals and numerous environmental conditions.
New Car's don't require Paint Protection:
New car owners prefer skipping the car pain protection as they consider that car comes with a UV protective coating that's more than sufficient than required. However, the pre-coated layer can only resist UV rays, exposing your vehicle to other harmful radiations and chemicals.
That's why you should prefer attending a car detailer service provider. Also, special ceramic Quartz Coating is available that can resist the substances of up to pH-12 along with other radiations.
One time Ceramic Coating means No more Car Wash:
This is wrong that after ceramic coating, you don't require car washing. Against this myth, the ceramic coating can only protect your car paint. However, it would help if you still had a regular car wash to expel dust and dirt from your car.
Many environmental troubles can harm your coating or even contaminate the paint, which you must take care of. So, regardless of your ceramic coating, regular car washing is beneficial to maintain your car.
With Time Ceramic Coating Peels Off:
Another common misconception about car caring is that ceramic coating peels off after a specific time duration. Once your car gets old, the ceramic coating starts peeling off your car, which is entirely false. The reality is, the ceramic coating has a life after which it starts to fade out, and the car paint face the contamination directly. That's why you are always recommended to prefer applying the coating after a specific interval of time.
There are many more myths associated with car detailing, but the above mentioned are the most common ones. Now, once you acknowledge these myths and facts, you would easily understand why car paint protection is essential. Afterwards, you will look for a premier car detailing service provider in your reach. Xclusive Autoworks is a popular name in Long Island that offers legit services in the area.
The Man behind Xclusive Autoworks:
Russell is the mind behind the establishment of car detailing and paint protection services in Long Island. Russell diagnosed with Grade-III brain cancer that disabled him and left him with no other option to undergo regular chemotherapy and restrict within his house premises. Yet, he started working from home and has built the business with his professional team. Will Russell and Kyle Aluisa are true professionals and the best employees running the operations in the company!