British Airways Pilots on Strike for the First Time, Hundreds of Flights Cancelled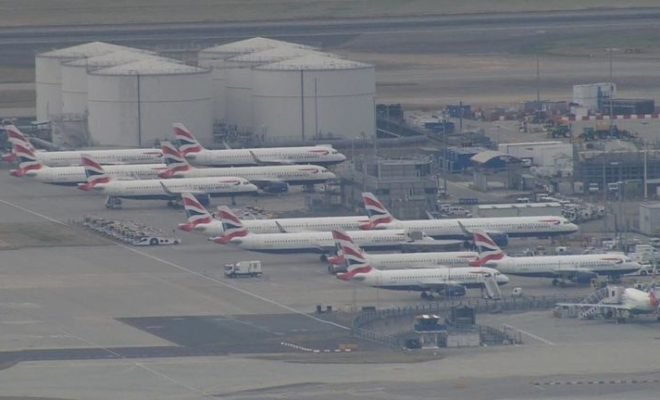 The pilots of the British airline British Airways went on strike tonight for the first time in the company's history to express their dissatisfaction with the wage policy. The strike started shortly after midnight and will last 48 hours.
At least 850 flights per day are cancelled. This also includes flights to and from Schiphol.
According to an estimate by the British newspaper The Guardian, the effects of the strike will be felt by at least 145,000 passengers in the coming days.
Travellers who encounter problems due to the strike will be compensated or transferred to a later flight – possibly with another airline.
The pilots demand a salary increase and new agreements on the distribution of profits and payment in shares.
Consultation with the management during the weekend to prevent the first strike within the company in forty years did not lead to concrete results.
However, both parties have indicated that they want to continue to consult each other.
A second strike is planned for 27 September if no agreement is reached in the meantime.