Baby Born During Flight in Turkish Airlines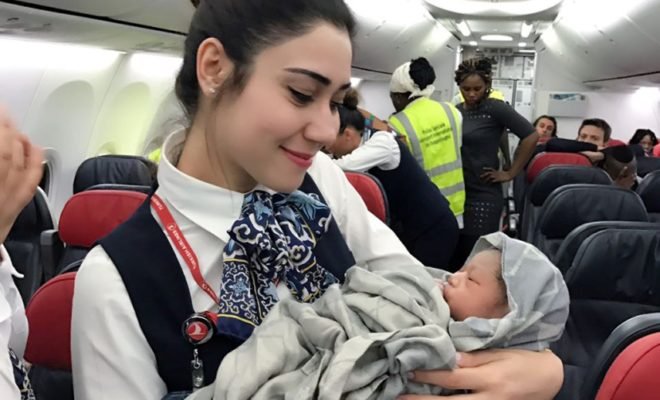 A Baby was born during Flight in Turkish Airlines. It normally happens only in movies, but this weekend was really hit. In a flight over West Africa was a baby in the world. The woman said in her own words only 28 weeks pregnant.
This was announced by the airline Turkish Airlines. The company tweeted a picture of the crew poses with mother and baby. It was the crew who helped the mother in childbirth.
Welcome on board Princess! Applause goes to our cabin crew! 👏🏻👶🏽 pic.twitter.com/FFPI16Jqgt

— Turkish Airlines (@TurkishAirlines) April 7, 2017
A baby is born prematurely after 28 weeks, so about three months generally has an excellent chance to save it. But you do need medical help.
The plane took off from Guinea, and then landed in Burkina Faso, where mother and child were transported to a hospital.
Pregnant women are usually not just more fly from 28 weeks of gestation. This often requires a declaration by the midwife. Only when a pregnancy of 36 weeks airlines refuses your firm.