At Least Two People Were Killed in Stabbings in Quebec Canada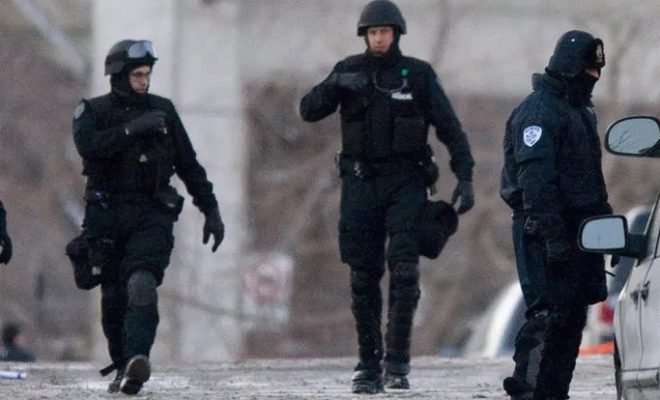 At least two people were killed in stabbings in eastern Canada. At least five people were also injured, Canadian media reports. Police in Quebec City has arrested a suspect.
The police had previously warned about a man in medieval clothing. He walked around with a stabbing weapon and is said to have made "multiple victims" near the parliament of the Quebec region of the same name. Residents of the city were advised to stay in and lock the doors.
Officers arrested the alleged perpetrator around 1 a.m. (local time). A security guard would have seen the man hide near a bush. The suspect was also taken to the hospital after his arrest.
Witnesses had stated that a man was running through a historic neighbourhood with a gun in his hand. Video images on social media show police officers patrolling the city with dogs. Police vehicles were parked at the parliament building.
The victims have been attacked in several places in the city. The severity of their injuries varies. Police could not say how the perpetrator, who was reportedly armed with a sword, chose his victims. The man is said to be in his twenties, but nothing else has been disclosed about his identity.
A resident of the area said police searched his backyard, according to the Montreal Gazette. He spoke of an abnormal situation. "It's a full moon. It's on October 31st. It's Halloween. And we're in lockdown this weekend. No one should be on the street."