Again Eight Migrants Rescued at Sea between France and Great Britain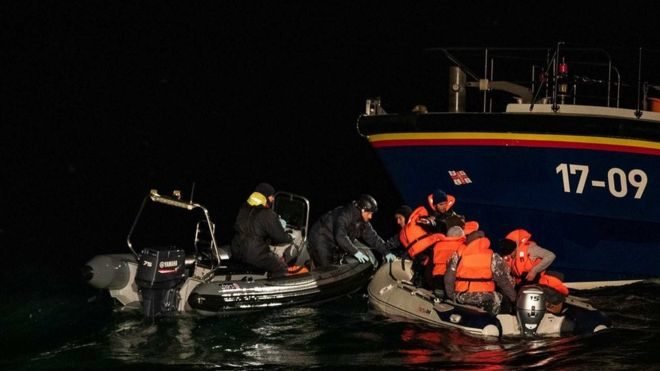 Eight undercooled migrants were rescued on the English Channel from Saturday to Sunday at about 19 kilometres from Sangatte in the north of France. According to the maritime authorities, they tried to make the crossing to Great Britain.
In the meantime, the French Coast Guard has also raised the alarm about the increasing number. "The phenomenon explodes," it sounded in the French press.
The eight were aboard an inflatable boat when they contacted the French emergency services around 3 o'clock, according to a communication from the prefecture for the Channel and the North Sea. The identity of the saved is unclear.
The emergency services organised a rescue operation and found them around 5.20. The migrants were received in the early morning in Boulogne-sur-Mer by French firefighters and handed over to the border police.
The French Coast Guard was already alarmed because more and more people are trying to cross the Channel in small boats. Eighteen migrants were rescued under the same conditions on the night from Wednesday to Thursday. They had decided to make the crossing with two boats.
On Friday morning, eight people were rescued off the coast of Dover, and Saturday morning another five people were rescued by the French Coast Guard.
According to the BBC, 106 people have already been rescued from the channel this month. The recent wave of attempts to cross the Channel is attributed to an increase in organised crime in France. The vast majority of people trying to make the crossing would, according to the British broadcaster, be Iranian.