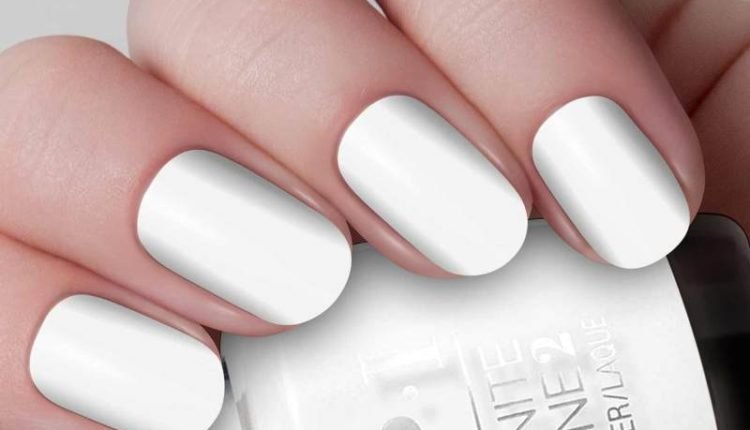 Nail polish can be shiny, glittering or matte, which is how many people characterize different finishes. But there are many more.
In this article; I will discuss 20 different finishes that you may encounter with nail polish.
To describe the coverage we use the words sheer (transparent) and opaque (opaque) here the famous 20 finishes!
Creme:
This has to be the most well-known finish. Creme Polish has no special additives. They glitter and shimmer loos but not boring, they are smooth and shiny and often cover all in one layer.
Jelly:
The jelly finish is the 'wet' version of the creamy finish. Jelly nail polish is extremely shiny and really looks like a pudding. The paint is usually sheer and covers only then completely after three or four layers.
Shimmer:
Shimmer polish is actually tiny glitter. Glitter slightly more 'to' nail polish, shimmer there is 'in'.
Flecked Glass:
Glass flecked glitter polishes contain which look like pieces of glass, a kind of cross between flecked and glitter. They are very funky.
Neon:
Neon Polish with a neon color often have their own finish. This is semi-matt, similar to a satin finish.
Frost:
A frost finish is a very nice shimmer finish with visible brush marks. So you see thin lines running in your nail polish.
Pearl:
The finish of pearl nail polishes in equal to that of frost polishes but with a pearly glance.
Metallic:
Metallic nail polish has the appearance of metal. With shimmer but not extremely polished.
Foil:
Foil polishes are actually metallic polishes added with tiny glitter, but they feel very smooth. They shine over metallic nail polishes.
Glitter:
This speaks for itself: nail polish with glitter. The glitters you feel often sit so a layer of topcoat is needed to smooth the surface. Glitter Nail Polish is difficult to remove.
Shaped Glitter:
In nail polish with glitter finish shape is small figures of a sort of aluminum foil. This type of nail polish is usually transparent.
Matte:
Matte nail polish is completely dull, without gloss. Matte nail polish dries very quickly and this makes it difficult to uniformly apply matte polishes.
Satin:
A satin finish looks like a matte finish but is just a little shinier.
Suede:
Nail polish with a suede finish contains shimmer, but the finish is matte, which creates a special effect because the shimmer does not shine.
Holographic:
Holographic polishes contain glitter with rainbow colors, which change color by light reflection.
Duochrome:
This nail polish is bicolor, depending on light reflection you see one or two colors.
Flakies:
Flakies are flat flaky particles. These particles reflect light and are often duo chrome. Polishes with a flakies finish are often used on other polishes, because they usually have a light base.
Iridescent:
Iridescent polishes resemble duo chrome polishes, but the difference is that the transition between the two colors is not clear. You see a base color with it (often in the middle of your nail) a lighter color.
Sheer:
Sheer polish deliberately incomplete coverage, so you can continue to see the white lines at the top of your nail. (Think of French manicure)
Water:
A water finish looks like a jelly, but is slightly sheerer.