10 Essential Apps Every Small Business Needs to Know in 2018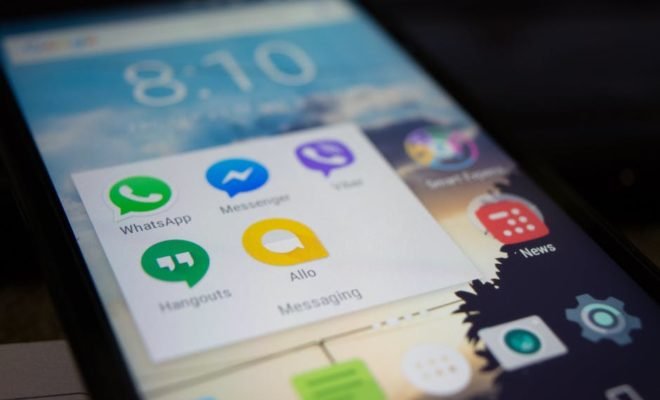 When you're running a small business, you'll have an idea of the struggles and effort it takes to carry it smoothly. You are in charge of daily operations, employee issues, payroll handling, keeping track of expenses and many other operations. Entrepreneurs have conflicted feelings about marketing, and they realized that with the help of mobile app they could benefit their small business. As a small business, you have to compete with the currently existing companies and make your way through by using the latest technologies and applications. Any small business can gain benefit from the apps; there are thousands of productivity apps that can assist in streamline process and cut down operational tasks.
Listed below are the ten essential that help simplify the day-to-day tasks, improve business efficiency, increase visibility, as well as increase profits.
Evernote
All new Evernote is a note taking app designed with the most convenient notepad ever. This app allows you to take notes, photos, jot longer memos, set reminders to keep things in mind and keep everything organized in one place. The app developers allow small business owners to keep a record of their transactions. You can snap photos and record voice messages that can be shared with any medium. The experts from the leading mobile App development company in Singapore reported that the app has been funding in millions by providing helpful features to small businesses.
Trello
Trello helps in making the marketing project easier through the platform. With Trello, you can manage to create your checklist to work through, this way there will less chance of error, it can be time-saving, and it will ensure nothing is missed. Moreover, they can help in managing employees, social media updates, and other promotional business activities.
Square
This is a handy application for small business owners like truck owners, retailers, spa service, and repair service. Square is a good fit for businesses that depend on a point-of-sale purchase, but they have a limited budget. It offers fast and convenient payment method by allowing you to swipe debit cards or credit cards just like any other retailer. You don't need an internet connection to stay connected plus there's no monthly fee.
Toggl
Toggl is a simple time tracking app that is designed to help you get things done easily. The time trackers track the time you spend on a particular task to know if you're spending money efficiently. With Toggl, you can track projects, generate reports, view graphs, sync project with different project management apps. The app is free to use for one owner, and you can track your time for free.
Slack
Slack is an instant messaging platform with which you can communicate with your team in private or public channels. The app makes the communication easy; you can send a direct message, create a group, send photos, videos, and other file documents. You can add up to as many members as you want. This app can be really useful for small businesses to communicate with their team member on a single medium. Best of all, it's free to use, and you can keep it until you want to get the paid version.
Buffer
If you have created social media profiles for your business, then it becomes necessary to maintain all the media accounts. With Buffer, you can manage all your accounts and link them together. You can link your Twitter, Google, Facebook, LinkedIn account. When you find the article that's relevant to your interest, you can edit it, buffer it, add hashtags to it, and share it on your preferred social media account for free.
Wave
The wave is a quite reliable and straightforward app specially designed for small businesses with less than 10 employees. It lets you keep track of the expenses, sales invoice, receipt scanning, etc. you can add links to your account and integrate with PayPal and other services. The free to download app can prove great for small business as it helps the owner to maintain all their finances in one place.
Kanvas
It is an app that lets you create images and lets you share the images, videos, collages, Gifs slideshows anywhere. It lets you create for any platform and share it on any social media account including Facebook, Twitter, etc. the great thing about this app is that you can do your creativity through your mobile phone and work from anywhere you want.
Facebook page
People expect businesses to have a Facebook page more than anywhere. Facebook is a platform where you can advertise your business no matter whatever the size of business you're running. It can especially benefit your small business if you keep them engaged with recent posts that will pop up in their news feed. They can even share your posts if they like. With a Facebook page, you could potentially share information with your audience and serve them well.
Google AdWords
When you're doing Pay per Click Advertising, you do it with the help of AdWords. Small businesses look forward to using this app to gain more visibility. The thing is, this is pricey and has no refunds. Efficiently using the AdWords will result in effective campaigning. You can check your daily expense, edit your budget and so much more.